Book the Best Value Bus & Coach Hire in Christchurch
The lowest rates in the industry – guaranteed*
Book the Best Value Bus & Coach Hire in
Christchurch
We can provide Mini Buses (7-24 seats)
and Coaches and Buses (24-69 seats)
Anywhere in Christchurch
Our Approach is Simple:
Lowest Price Guarantee*
Easy 3 Click Booking Process
Best Selection of Vehicles
Accredited Business
Why Choose BusHire.co.nz ?
We offer a wide range of buses and coaches to cover all your transport needs: airport and corporate hotel transfers, school charters and generic bus hire services.
We guarantee the highest levels of comfort and service during all transfers and private bus charters and can provide vehicles of any size from 8 – 60 seats to cater for groups of any size.
All our drivers are highly trained and courteous: service and customer satisfaction comes first; always.
We provide excellent customer service and the most competitive prices in Christchurch for all our bus hire services.
How to arrange bus charter services in Christchurch:
Regardless of whether you want to rent multiple buses for a corporate event or a mini bus for personal reasons, making reservations is a straightforward process: give us a call and one of our consultants will provide you with a quote based on your required amenities, services and specifics needs.
Alternatively, if you want to obtain an estimate for our prices and learn whether you can save on transportation costs, feel free to use the form above. We practice transparency, so we always include the vehicle, driver, insurance and running costs within all our quotes.
BusHire.co.nz is a leading provider of bus charter and coach hire in Christchurch and throughout New Zealand. Our years of experience, unique services and dedication combined with one of the most modern fleets of buses in the area, represent some of the primary reasons why you should choose our company to cater for all your transportation needs.
Corporate Bus Hire for

Christchurch International Airport
You can sign up for a corporate account and access all the benefits in case you regularly need corporate charter for your company. Next time you are at Christchurch for business we have all your needs covered from and to the airport, never arrive late to a meeting ever again while in Christchurch.
Christchurch Airport Transfers
If you need to travel to or from Christchurch International airport we can arrange your transfers in no time. Whether a big corporate group or a single person, our modern fleet can accommodate all your necessities efficiently. We can arrange airport transfers 24 hours a day, 7 days a week- Just speak with one of our representatives (or fill the form above) and we will do the rest. Read our complete guide for Christchurch International Airport
Bus Hire for

Schools

and Education institutions in

Christchurch

.
Our budget pricing is what recommends BusHire.co.nz as the ideal choice for schools and institutions who plan to take the students on historical tours, career and educational events or excursions – Read more about school transport here.
Where ever you choose to go in

Christchurch

,
BusHire.co.nz has the

right vehicle

for you!
BusHire.co.nz is a leading provider of bus and coach hire in Christchurch and throughout New Zealand.
Please contact us to see how much we could save you on your group transport.
Top things to do in Christchurch.
If you would like to find out more about things to do in Christchurch, please read our Guide to Christchurch.
Tour the city with a guided bike tour, and do it in style on a vintage bike, or if you are not keen on the two wheels, you can also get a beautiful overview of the city with Garden City Helicopters.
Be entertained at The Court Theatre or dive into Maori culture at the Ko Tane, or if you fancy dressing up you can join the Isaac Theatre Royal, which is spectacular both inside and out.
Stroll around the city and see Christchurch Botanic Garden, feed a giraffes or a lemur at the Orana Wildlife Park, or maybe get up-close with the local wildlife at the Willowbank – where you might see the elusive national bird – the Kiwi.
Seeking more adventure? then you can go jet boating in Waimak Gorge, or travel through the majestic Southern Alps on the TranzAlpine rail line.
Christshurch offers many day trips and you can also get to see Edoras location from Lord of the Rings, or dive down into history at the Air Force Museum of New Zealand.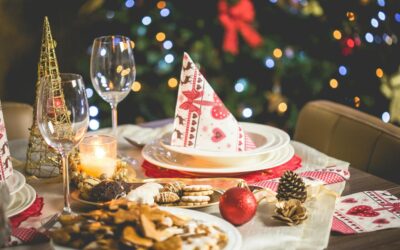 Best Christmas Party Venues in Christchurch Christchurch, New Zealand, offers a diverse range of venues for office Christmas parties, each offering a unique experience and the best way to get your team there is to hire a bus from...
read more